23rd March 2022
A confirmation page has been added which shows after the customer has made a purchase. It provides a summary of the purchase rather than the modal simply closing.
In addition, a customisable message can be added to the bottom of the screen.

20th December 2021
You can now create coupons and decide which events that coupon can be used with. Before, you could only create coupons and allow them to be used with all of your events.
10th December 2021
ECA now supports adding tax to your ticket sales. Ideal if you need to apply sales tax or VAT.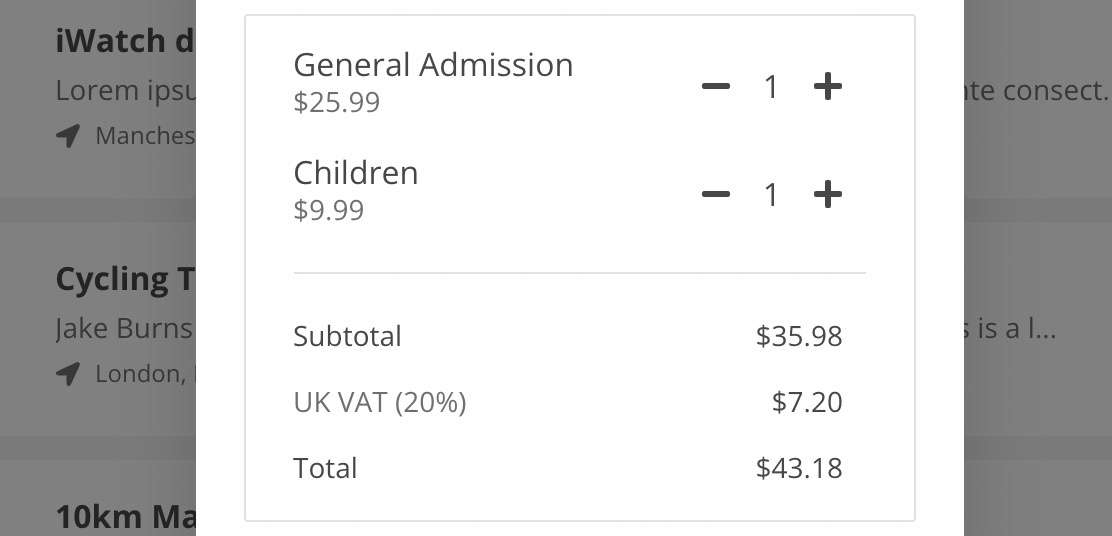 1st December 2021
You can now 'feature' events. Featured events will always appear at the top of your listings, irrelevant of their date.
This is great if you're running regular events but have a particularly special event that you want to promote.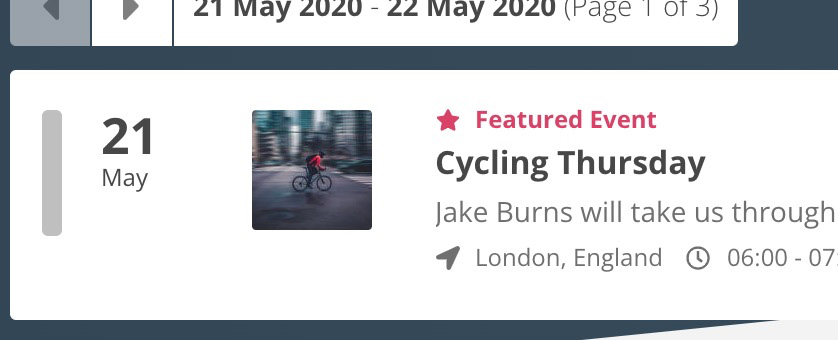 15th November 2021
You can now show a timezone next to your event times. Turn this feature on from inside the editor.

10th November 2021
The event 'add to calendar' button has been changed so that it adds events into an existing calendar rather than creating a new subscription. The old system didn't work very well because if the customer wanted to subscribe to 10 of your events, it would effectively create 10 new calendars in their calendar app. Not ideal.
The downside to this is that we can't automatically update the event in the customers calendar if you update the event in ECA. Boo! However, when your customer adds your event to their calendar we include a nice link which enables them to check the absolute latest details.

2nd November 2021
Overhauled ticket types functionality. You can now set limits on a per ticket basis, or create groups of tickets and set a limit on that.
You can also change the order in which ticket types are displayed simply by dragging them.

1st November 2021
This is the start of the changelog!
Now clearly there's been many improvements before November, but from today I've decided to start documentating the changes in the form of a 'changelog'. This will enable you to see what has changed and when.